group and team
FARM EXPERIENCES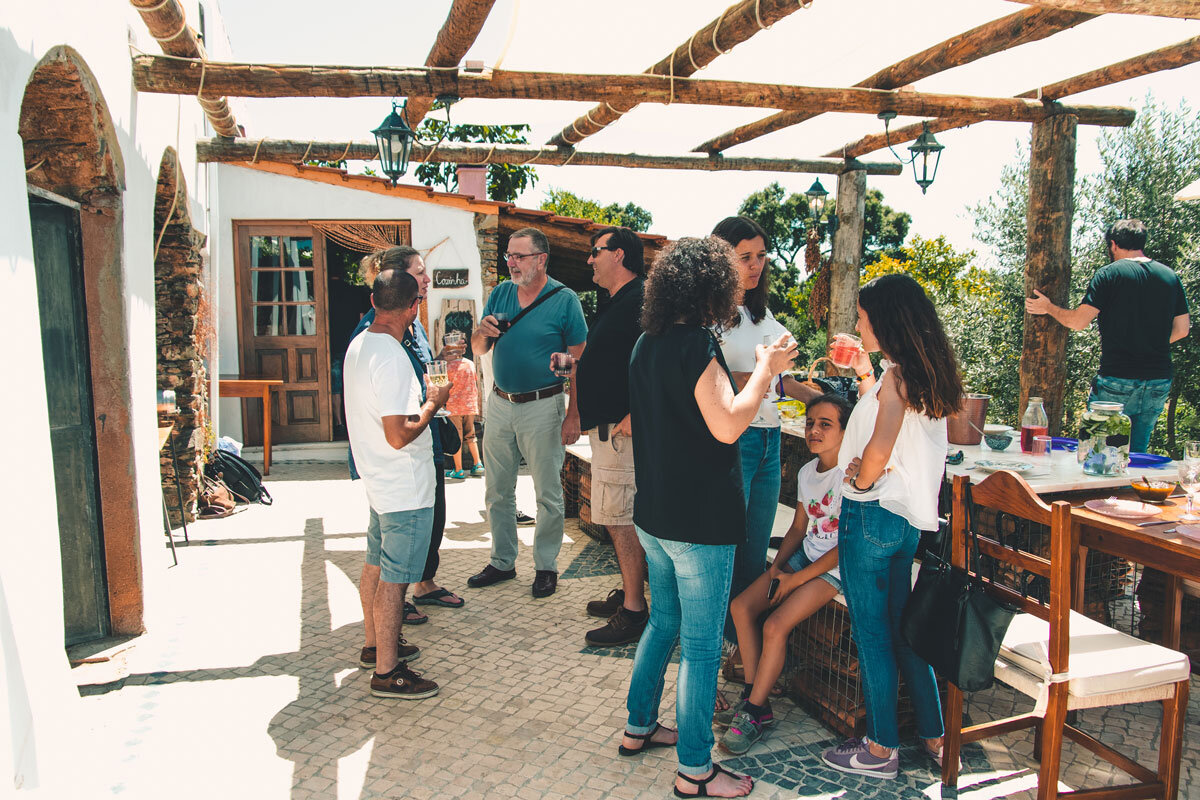 A BRAIN SPA FOR CLOSE FRIENDS AND PROFESSIONAL TEAMS
HOST YOUR NEXT FRIENDS GATHERING OR TEAM OFFSITE ON OUR SUSTAINABLE FARM
A natural space different from the norm, our farm will take you out of your usual environment. Creative, inspiring, and unique, we offer friends a chance to chill and learn about sustainability. We provide organizations the space to teach one another and bond. Our self-guided activities, as well as curated experiences, ensure you and your group can make the most of your time here with us.
EXPERIENCEs
Book for your group to attend one of our unique, hands-on experiences that support creative leadership, offer fun off-site activities and support community building. Any of these can be tailored your groups needs.
WORKSHOPs
Whatever size your group, we can curate amazing daylong workshops to support your learning and group dynamic goals. Everything is fun, challenging in the right amount and facilities highly engaging collaborative experiences focused around food and creativity.
PROGRAMs
Our group curated programs support collaboration, connecting and designed to support you getting positive sh*t done! From work groups through to friends groups - we have the support packages to create a fun and regenerating experience on the farm.
A UNIQUE SPACE THAT PROMOTES GROUP LEARNING AND BONDING
Upgrade from a stale unsustainable conference room to a colorful rural eco retreat to engage with deep team building:
Book custom experiences to learn more about organic, small-scale agriculture and sustainable food and farming

Activate your team's creativity in an inspiring destination with guided workshops on systems, sustainability, and design

Rent farm spaces for your organization's specific needs

Large workroom

Kitchen and maker lab

Kombucha bar

10 bed guesthouse

We can custom curate an incredible experience for your group from 1 to 5 days.
CONFIGURABLE SPACE
From the large creative classroom to the guest house accommodations for up to 10 people, we can arrange our farm space to ensure we exceed your group's goals.
CURATED, UNIQUE EXPERIENCES
We offer interesting and diverse experiences and workshops related to our core knowledge pillars of systems, sustainability, and design.

RELAX WITH NO DISTRACTIONS
From the garden hammocks and sundeck to the natural swimming pool, our farm provides you the chance to unplug and be inspired by the surrounding nature.
HOW TO BOOK YOUR FOR YOUR GROUP TO COME AND STAY AT THE FARM
STEP 1: BOOK THE ENTIRE GUESTHOUSE TO ACCOMMODATE YOUR GROUP
STEP 2: SELECT THE ADD-ON PACKAGE FOR YOUR GROUP
STEP 3: LET US KNOW ANY SPECIFICS SO WE CAN SUPPORT AN INCREDIBLE GROUP EXPERIENCE